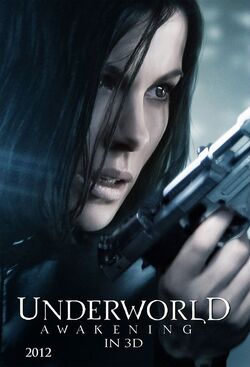 Comic-Con panel for Underworld gave us a first look at the latest film in the Underworld franchise: Underworld: Awakening. The movie is slated to be released on January 20, 2012 and is currently being filmed in 3-D!
Meanwhile, Len Wiseman, director of the films, also announced that there will be several "anime shorts" that takes place in the Underworld universe. It sounds like the storylines for the anime will be canon and will take place in different time periods. Len states that the anime will showcase "an evolution of these characters in timelines we haven't seen." Sounds intriguing! For those who just can't get enough of Underworld, these will be included in the DVD for the movie.
Check out the Comic-Con interviews with new human character Michael Ealy and gorgeous vampire Kate Beckinsale.
Video
Source